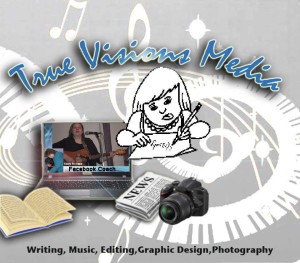 Writing/Editing Services
Whether you need a biographical profile for your speaking engagement, a resume and cover letter for the job search, a newsletter for your employees, a press release for your event, or other written material, we are able to prepare and/or edit it for you.  We can proofread your employee manual, dissertation, website content, manuscripts, screenplay, novel, and anything else you create with words.  We also offer ghostwriting services for your book.  We will work with you on the format so it retains your personality and yet fulfills its purpose.  For information or a sample list of writing projects, click here.
Publishing Services
Newsletters, basic websites, business cards, flyers, brochures, and resumes are all part of what you need to make a professional presentation.  Do you need someone to take all of your information and create an attention-getting newsletter or other printed or digital media?  Do you have a logo, content, and some graphic and don't know how to put it all together?  We can put it together for you.  In many cases, we can write the content for you also.  If you need a logo or more in-depth website, we have partnered with other vendors who can provide that for you as well.  As with the writing services, editing/proofreading services also can be part of these packages. For information or a sample list of graphic design projects, click here.
Photography/Graphic Services
Have you found that you see a picture or graphic in your mind that you want to use, but don't have the time to create or find it?  Are you concerned that if you use a picture, you may later have someone contact you and say it is theirs and you are violating their copyright?  We have many photos available for sale and know how to find royalty and copyright free graphics online.  If you tell us what you want and we don't have it, our partners can help create exactly what you are seeing in your mind's eye.  For information or to purchase photography for use in your projects, click here.
Media Relations Services
Have you accomplished something wonderful or have an event that you would like to share with the public? We can help you  prepare and distribute a press release that will get attention.  We also can help you contact media outlets directly to invite them to attend your events or do a feature article.  We cannot guarantee the coverage; we can get you to the right people to increase your chance of it.  Add to that, we host a radio show about people who are living their purpose and publish a positive news magazine; if you and/or your event fit the profile of those outlets, we can work with you to get the coverage in those avenues.
Social Media Services
Social media connects you to a wide variety of people. Many of us have a social media presence, but we may not know how to effectively use it to get people to read our posts, go to our website, or be interested in what we have to say the next time we post. We teach you how to create and maintain your own social media sites–with a focus on Facebook-so you are in charge of who sees and notices you.
Purpose Talk Radio
Purpose Talk Radio has been on the air for more than five years.  Cindy Freeman has been the host for two years and produced the show for two years before that with Jan Revell as the host. Additionally, Cindy got involved in the show after she and her songwriting colleagues won the theme song contest. Now, PTR airs on Fridays at noon PT/3 p.m. ET/8 p.m. UK on the Blog Talk Radio network. Its guests speak about how they came to know their purpose, how they achieved it and what they can suggest for others who are looking for their purpose. When there are not guests on the how, Cindy discusses topics that generally relate to living one's purpose.  She is open to people requesting to be or suggesting guests for the show. There also is a marketing program available for those who would like to advertise on the show.  Go to the Purpose Talk Radio website for more information.
True Visions Travel
True Visions Travel is a full-service independent travel agency for individuals and groups travelling in the domestically and internationally, specializing in travel for people needing special accommodations.
Positive News Media
Positive News Media is an online positive news magazine.  Articles are newly created by our team of independent writers and citizen journalists  or they are links to positive news that appears in other news media outlets.  Anyone is allowed to share a story or link and will be posted if it meets the positive news criteria as defined by our editorial staff.